---
9/30/2006
A New Manager for the Nationals

After taking over a team in the cellar, fighting it up to a decent team for a couple of years, and then having a bust this year - Frank Robinson is out as the Nat's manager.

Yeah - he was the problem.

Candidates are coming out of the woodwork to take over for a legend. Well, maybe not. Spot's still available although even he doesn't look to enthused.
---
9/29/2006
Question About Court of Appeals Contradictions
A question I was recently emailed:

"As part of a project, I've been asked to try and find some examples of criminal cases where the Va Court of Appeals has sent "conflicting signals." This is part of an effort to give the appellate court constructive criticism. So . . . I wonder if you have a useful gem or two you could think of - either cases or subject areas in general, or even vague hairbrained ideas?"

Personally, off the top of my head I can only think of two things. First is the restriction of the single larceny doctrine to only larcenies. The second is the rule of lenity in Virginia: "all criminal law statutes are to be construed strictly against the Commonwealth." Recited in a large number of cases and then ignored it is given incredibly strict interpretation and application when applied to 19.2-187 (now neutered by the General Assembly because of that strict interpretation).

I'm sure there are better examples out there. Anyone? Anyone? Bueller?
---
9/28/2006
Lex Radio: Outside the States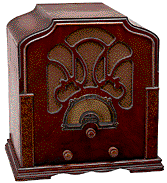 click the radio to start the lexcast

Extreme Murder Rate in Brazil

Canada: Constitutional Violation in fact v. in law

South African Dagga Roundup

New Zealand: Ransoming Dad's Ashes

Idjits kill fish in order to save 'em

[addendum: I fixed the link so that it now plays today's Lexcast]
---
9/27/2006
Officer Down

Deputy Robert Green, of Powhatan County, Virginia, died in a car chase while pursuing a man who fled from a roadway checkpoint. I had cases with Deputy Green a few times. He was a decent guy and will be missed.
---
9/27/2006
Lex Radio: Kiddie Heroin, Guns & Drugs, and Beehive Hairdos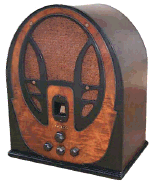 click on radio to start

Kiddie Cheese Heroin

British Soldiers, Guns, and Drugs

Marijuana Houses

Beehive Hairdo Drugs
---
9/25/2006
Lex Radio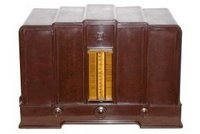 Click Radio to Start

Asian Marijuana Grow Houses Next to the Capital

Both an Officer and a Defense Attorney Partake

FBI Spat Over Law School Appearance

Duty to Retreat - Good or Bad?
---
9/24/2006


Bengals win with their defense?!?!


---
9/24/2006
The Great Debate Continues


There seems to be some debate in my house as to whom the bed actually belongs.
---
9/22/2006
Office Behavior
I've been a solo practitioner for so long that I thought I'd look ariound and see what the proper way to behave now that I've moved to an office with other people. In the process, I stumbled across this instruction video:



Hmmmm . . . now all I've got to do is find someone who has fallen asleep at his desk . . .
---
9/21/2006
Charges Filed in 26 Year Old Abduction/Rape/Murder Case
A Hanover (VA) man has been charged with the abduction and murder of a 6-year-old boy in December of 1980. The suspect has been in prison since 1981, on previous abduction/rape convictions.
Of note is the fact that the suspect was to be released from prison October 13th of this year.
---
9/21/2006
If this keeps up I'm going to have to write a country song
Things which have been happening to me lately have just been unbelievable.

1 - Shortly before I move I start storing stuff in the car and someone breaks into it, stealing all my portable eletronics: digital camera, digital video camera, music/video player (to a value of about $1,500 - $2,000).

2 - I don't see a penny of the money which the Virginia Supreme Court owes me for my last few weeks of indigent defense work for over three weeks - after having budgeted it in as necessary for the move.

3 - The local post office doesn't deliver my mail - including all my forwarded mail - to box on the street marked "15" (my address); it delivers it to the box in my neighbors' yard which has a 25 on its side. After a couple visits to the post office I'm finally told where my mail is and when I walk around to the front of that there is "15 Pitcairn Br" (my address) written on a piece of tape and 2 1/2 weeks of mail is inside.

4 - Of course, included in the forwarded letters is a bar complaint from one of my loving former clients. It's been sitting in the box for about two weeks and the answer is already past due.

5 - I drive to Pikeville, Kentucky to go to the only sports bar I can find in any of the local communities in order to watch the Bengals. I get there five minutes after the game has started and discover that the sports bar is closed on Sunday.

6 - Someone shot my cat yesterday. Behind my house is a mountain, on the other side of the road is a mountain, to the right is a large field, to the left is a house whose owners are rarely home, further to the left is a guy who feeds all the local stray cats (maybe 20 or so). So, I know my neighbors didn't do this. That means somebody was driving down the road, saw a cat - with a collar, no less - and decided to take a shot at him.

7. When I try to use my credit/debit card to pay the vet this morning it didn't work. I call my bank and find out that someone has stolen my card number and has been trying to buy all sorts of junk on the internet. The account is canceled. This should make life all sorts of interesting since the closest branch of my bank is a hour plus away, closes at 4 most days, my checks all have my old address (figure the odds of cashing one), and all but $25 of my pocket money went to the vet.

It's a good thing I like the new job and people here 'cuz otherwise I'd write that country song and sing it backward.
---
9/21/2006
A Turkish author found not guilty of "insulting the nation" for telling the truth about the Armenian massacres.
---
9/21/2006
Lex Radio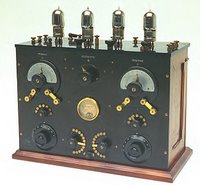 To listen to the podcast click on the radio

Israeli President, Sex, And Charges

Faking a Kid's Death

Foot Weirdness

On trial for computer theft? Think those courtroom computers look valuable?

Sued for an opinion about a prosecutor? Or is it a slur?
---
9/20/2006
Lex Radio
Click HERE to start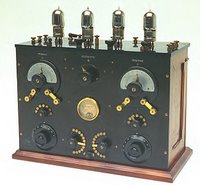 Crying Wolf: Rape

Willie & drugs

Medical marijuana and Rhode Island

Drugs in Prison

Liquid Cocaine

A dumb crook and his cell phone reunited
---
9/19/2006
Click on the Radio to Start the podcast



Lex Radio is back. Among today's stories:

Meth new and improved from Mexico

Kidnapping your own daughter to force her to have an abortion

Defending the hated Nancy Grace

New Zealand refuses to increase the sentence of a sex offender because there's conflicting evidence over whether he can reform

A Florida judge gets a massive punishment for bad behavior
---
9/19/2006
More on the "MySpace" Murder Plot...
Just to add to Ken's Post below- The Smoking Gun has the police report(s) and mug shot of the jealous woman who hired a "hitman" after seeing rival's pic on boyfriend's MySpace page.
---
9/15/2006
Around the Globe
1) South Africa: 5 years after the arrest a prosecutor needs more time to prepare his case.

2) Proof that MySpace is evil: the MySpace hit feature.

3) J.K. Rowling ain't letting that manuscript out of her hands for a little thing like airplane security.

4) Do prestigious downtown biglaw law firms start out as sleazy, crooked law firms?

5) A fake male sexual organ, a store microwave, and an attempt to scam a drug test. Somehow, it didn't all work out.
---
9/14/2006
CL Radio - Lie & Deny


Lie and Deny

Sex Crime Registration for all (or not)

Drunk at the scene of the accident (the officer)

Terrorist conviction for anti-animal cruelty website

Baltimore Police Reassignment

Should minors be cuffed in court?

4 year case and a bogus attorney
---
9/13/2006
Defense attorney "Shocked" to learn former client and convicted sex offender offends again...
An attorney who helped keep his client out of prison after he kidnapped and sexually assaulted a retail clerk said the defendant's light punishment seemed appropriate, given his youth and clean record.

The attorney futher said that no one could have predicted that his client would commit a similar crime almost 20 years later (this time killing his victim).

"It was a shock, if you want to know the truth."
---
9/12/2006
"Prositution-Free" Zones
Richmond officials want to make it illegal for prostitutes and their customers to enter three areas. The new regulations would make it a crime for a previously arrested prostitute or "john" to even be seen within the targted neighborhoods.

Personally, I'd much rather see "Burglary-Free" and "Robbery-Free" zones...
---
9/12/2006
U.Va. Student is Shot During Robbery
A senior at the University of Virginia was shot Sunday during a robbery in his off-campus Carlottesville residence.
Another student was shot in the leg during a robbery in February of last year in the same neighborhood - noted for being a "high crime" area. The university's vice president for student affairs sent an e-mail to students urging them to take extra precautions "after dark".
---
9/11/2006
Never Forget...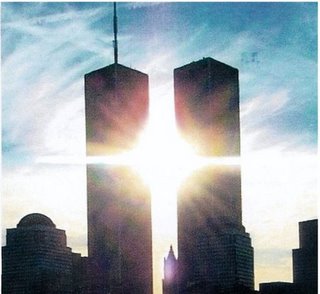 I know that Ken doesn't allow any "political" postings here, but I truly believe that today's remembrances should be non-partisan. I also know that there's not much chance that anyone who reads this blog would ever "forget" the events of September 11, 2001, but I felt it necessary to post a reminder for posterity.

Its been five years since the savage attacks on our nation, and regardless of your personal and/or political affiliations, today is a day of reflection. Even though we will all be inundated with media images of the carnage and destruction of that fateful day, try to take a moment to remember the good.

Remember the way we banded together.
Remember the way we felt as a nation.
Remember the unprecedented heroism of average people.

Remember all of these things.
Never forget.
---
9/10/2006


Well, I said I'd be back on the 10th and I'm here. Thanks to Daniel, Steve and Tom for keeping things running while I was gone and I hope ya'll know you're welcome to keep posting.

Today starts with a new episode of CLTV which you can access by clicking on the CLTV symbol above or the one in the right column. Not much legal in there; it's just the interesting stuff I've run across in my move 8 hours to the west and an introduction to KUDZU.

And now I disappear for a couple more days as I travel up North where I, once again, won't have internet access for a couple days. The reason for the trip while I'm just getting settled in and really don't have the money? It involves cats and ruined suits . . . Don't ask.
---
9/10/2006
Creeds and Such
Tom took some time to fuss about this Public Defender Creed which he found at Skelly's place of blogging.

Personally, I operate on the assumption that for every job, profession, calling, or service someone has written a creed such as this which heightens the importance of that particular task and, thru implication, detracts from others. The last one which actually hit me emotionally was this:
The Soldier's Creed:

I am an American Soldier.

I am a Warrior and a member of a team.

I serve the people of the United States and live the Army Values.

I will always place the mission first.

I will never accept defeat.

I will never quit.

I will never leave a fallen comrade.

I am disciplined, physically and mentally tough, trained and proficient in my warrior tasks and drills. I always maintain my arms, my equipment and myself.

I am an expert and I am a professional.

I stand ready to deploy, engage, and destroy the enemies of the United States of America in close combat.

I am a guardian of freedom and the American way of life.

I am an American Soldier.
Had to memorize and yell that a lot in basic training. At the time I'd never have admitted it, but the Creed definitely sank in.

Anyway, I'm sure there's a Prosecutor's Creed out there somewhere which has just as aspirational and inspirational statements in it as the P.D. Creed. Anybody got a copy?
---
9/10/2006
The Portland Trailblazers are (apparently succesfully) training their players how to assert their civil rights.

The shame of it is that they need to.
---
9/10/2006
Snitch Stoppers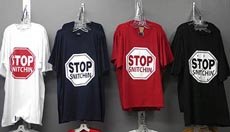 Yep, I know the story is a little old (okay it's real old), but just imagine a key witness coming to an attempted murder trial wearing a shirt and hat which said STOP SNITCHING.

Prosecutor Lisa Pellegrini doesn't have to imagine.
---
9/09/2006
Canada to try pig farmer on six of 26 counts of murder
Pig farmer Robert Pickton will face just six of 26 accusations that he murdered prostitutes and drug addicts.

Supreme Court of British Columbia justice James Williams said a trial on 26 murder charges would be too long and too much for jurors, and he cited differences between six of the cases and the other 20 in ordering separate trials.
---
9/07/2006
On Keeping an Open Mind
Blonde Justice thinks that Bad Prosecutors Will Be Violated and describes how having tunnel vision and not being willing to look at your evidence critically can end up biting you in the hind quarters. Although she is miffed at prosecutors who do not listen to friendly warnings about their case, her point applies equally to defenders, who occasionally suffer from the same type of dogged tunnel vision about their theory of their case.

Are ya taking notes, Ken? (just kidding: anyone who's read this blog for a while knows that Ken's too smart to think a case can never go south quickly when the evidence doesn't shape up as you think it will).
---
9/06/2006
Ralph Sampson Weighs Jail Term
Former UVA and NBA basketball star Ralph L. Sampson Jr. would spend two months in jail and pay $300,000 in child support under a plea agreement.
---
9/03/2006
Justice- The "Post-Katrina" Way...

Think you've got it tough? Court delays? Long dockets? Missing witnesses? Cramped, outdated facilities?

Check out how they're doing things down in New Orleans in the midst of the reconstruction efforts!